The Boss and I went down to Massachusetts on Sunday to say our goodbye's to her great-grandmother. She has pneumonia, which is not a good diagnosis for someone in their late nineties. It was a rough day, a long day, and things are still a little raw around the edges. 
We're signing the lease on our new apartment today. I'm trying to be excited and motivated for the move, but after you've moved seven times in three years, the thought of moving again is like trying to get motivated for a colonoscopy. 
I got a package in the mail the other day. It's kinda keeping me from my normal blogging fare today. I got this huge case of it, and I've got no choice but to keep it.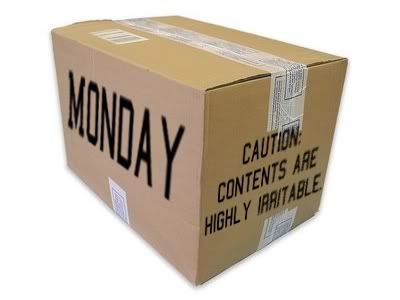 See you all on Wednesday.