My nephew was born early this morning, after 32 hours of labor. I haven't gotten a chance to see him yet, but from what I've heard from my (very excited and happily crying) mother, both my sister and the baby are doing just fine.
My younger sister was induced late in the evening on Monday, but things progressed very slowly leading up to the actual birth. The Boss and I were at the hospital until late last night, hoping he'd come while we were there. We left around midnight, and got the call that he had finally arrived just before 7am.
His name is Clayton, and I'll post a picture of him as soon as I get one to share.
---
The Boss and I went to the Fryeburg Fair on Monday. Anyone who lives in the New England area has probably heard of this fair. It's a pretty big event for this region, with people coming from states away to be a part of it. It's your typical fair, with tons of vendors and food booths and rides and games.
We happened to go on the second day of the fair, so it was jam packed. I didn't get to take as many pictures as I wanted, but I did manage to snap a few.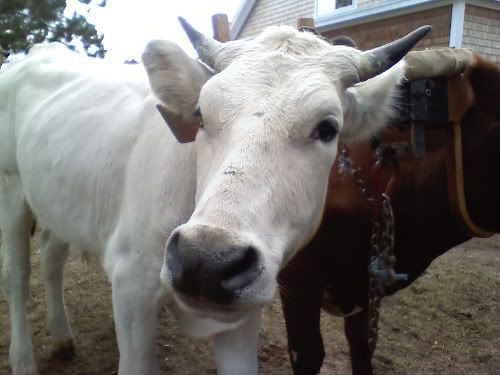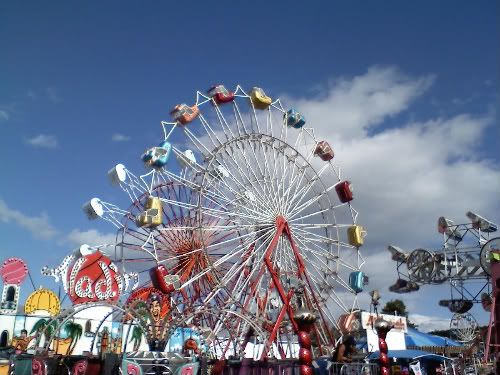 On the drive home, we happened on this large field with a rainbow hanging perfectly above it.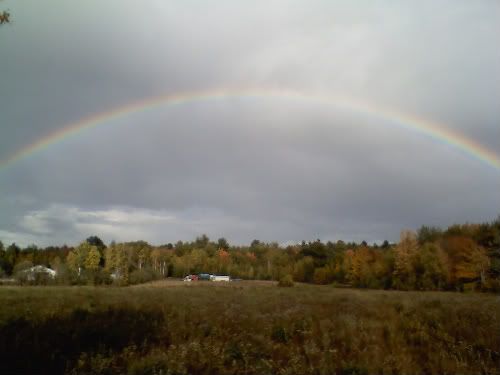 All in all, it was a pretty good day.
Have a good day, folks.