May I have your attention please?
*ahem*

Plum Balls.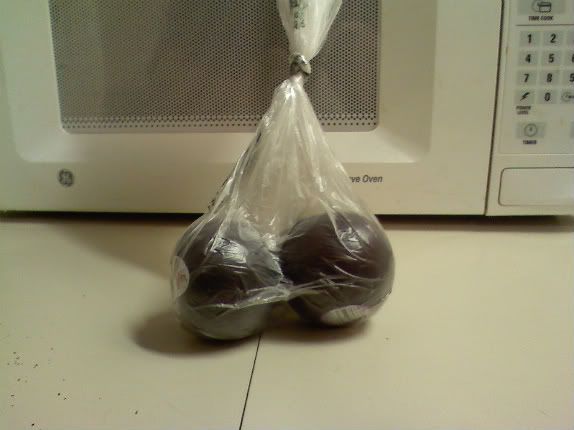 That is all.
P.S. I couldn't resist posting a picture of this pair of plums that The Boss has been keeping on the kitchen counter, waiting for them to ripen. It was just too perfect of an opportunity. Just like that "
Gopher Dick
" book I found a while back.
Happy Monday, folks.