Today is the first day of my new job, and I'd be lying if I said I wasn't nervous. I'm more excited than I am nervous, so I suppose it all comes out in the wash. I'm just glad to be moving on, glad to see the job I used to have getting smaller in smaller in my rear-view mirror, glad to be starting something new that is going to challenge and motivate me.

Working around other people will take some getting used to, considering I've worked from home for the past two years. I had worked in an office environment for a while prior to that, so I'm sure after a few days I'll fall right back into that old routine. I'll just have to remember that I can't burp or fart any time I feel like it, that excavating my nose will have to happen in the bathroom, and the watching of Internet porn will have to wait until I get home. So many sacrifices, but it'll be worth it, I know.

---

Christmas at the BAG household went well. I let The Boss sleep in for a while, but once she rubbed the sleep from her eyes, it was present time. We didn't have a very extravagant Christmas this year, but the gifts we did get for each other were meaningful.

I got her the book "
Evermore
" by Alyson Noel, because she is on a huge vampire kick (much like the rest of the country, it seems). She also got a couple different types of candy, some traveling accessories for a trip she's taking in February, and a distinctive coffee mug that she can keep at work.

She got two big presents this year. The first big present was something that she (not so subtly) hinted at one day when we were walking around the mall in town: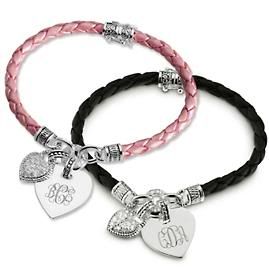 She also got these:
We saw these while trying to find her some winter boots earlier in the month, and she couldn't stop talking about how much she liked them after we had left. I offered to buy them for her, but she said no, that they were too expensive. I was able to get them on sale a few weeks later, and she couldn't have been more surprised.

I will say, though, that a man looking in the Women's aisle in the shoe store does illicit some pretty strange looks, especially from the people who work there. Never again will I shop for women's shoes by myself.

The Boss did very well in what she got for me, too. I got some small gadget-y type stuff and a ton of sweets and candy. My two big gifts were two things that will come very much in handy, both pertaining to my writing. She got me "
The Elements of Style
" by William Strunk and E.B. White, which, if you've never heard of it, is pretty much a must-have for any writer. I also got the
2010 Writer's Market
, which will be very helpful in finding the right places to send proposals to once I get some of my better pieces of writing fine tuned.
We had a family Christmas later in the afternoon with my parents, my sisters and their husbands, and my niece and nephew. My niece, at six months old, is crawling like a pro and can stand up all on her own. My parents got her this walk-along toy, thinking she'd use it once she got a little older, but she ended up surprising us all by walking (albeit clumsily and slow) across the living room. It was quite amazing to see.

---

Well, I'm off to work now. Wish me luck.

Happy Monday, folks.