I was at the store this weekend getting a few essentials (peanut butter, ice cream, and toilet paper) when an end-cap display caught my eye. The particular grocery store I was in prides itself on not participating in any gimmicks in regards to keeping their prices low, and unlike other grocery store chains, they don't require people to have Rewards Cards to get the sale items at the advertised sale price.

That said, I found this end cap display to be a bit amusing: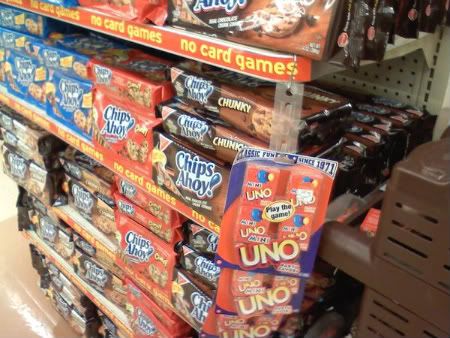 No card games, they say. Interesting.
Happy Monday, folks.