Between a triple-feature of stress dreams last night, a raging case of heartburn, and a few inches of fresh snow on the ground this morning, I've got nothing to post today. As I usually do when I'm in this situation, I try to distract you with cute pictures of my niece and nephew. So here goes: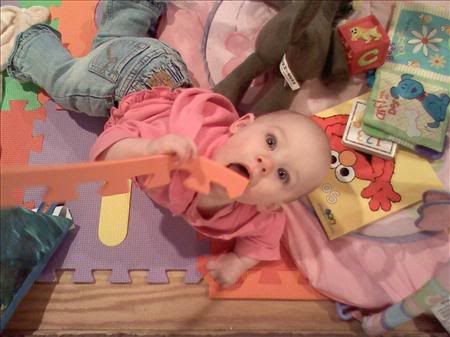 My niece Clara is now seven months old, crawling like a champ, babbling like crazy, and in love with life and cats. My nephew Clayton is just over three months old, and doesn't do much other than scream and poop. It's an infant's life, I tell you.

Hope this works for you all today. I'll be back with my regular posting fare on Friday.