When it comes to my computer, I like to keep things organized. I have folders for just about everything I do, that way I know exactly where to look if I'm trying to find something. Back in early 2008 when I started this blog, I created a folder to have a place to put the images I upload. Over the 28 months that have gone by and the 450+ posts that have been posted since then, I have amassed 243 pictures.
Occasionally I will browse through them when I'm feeling nostalgic. Sure, I've got copies of all those images uploaded online to Photobucket (since I had to host them to post them), but I feel good knowing that I've got them safe and sound, nestled into their own properly labeled folder. Perhaps I'm a little OCD about it, but I don't think there's anything wrong with having a system.
I was taken over by one of these waves of nostalgia recently... and then I was struck with an idea. I'm sure you've seen those photo mosaics, where the image of someone or some thing is made from strategically placing related images of that person or thing as if they were pixels? As (probably more clearly) explained in this
Wikipedia entry
? I thought I'd find a way to do that with the images I've collected over the years, and see what I could make.
Here is the result: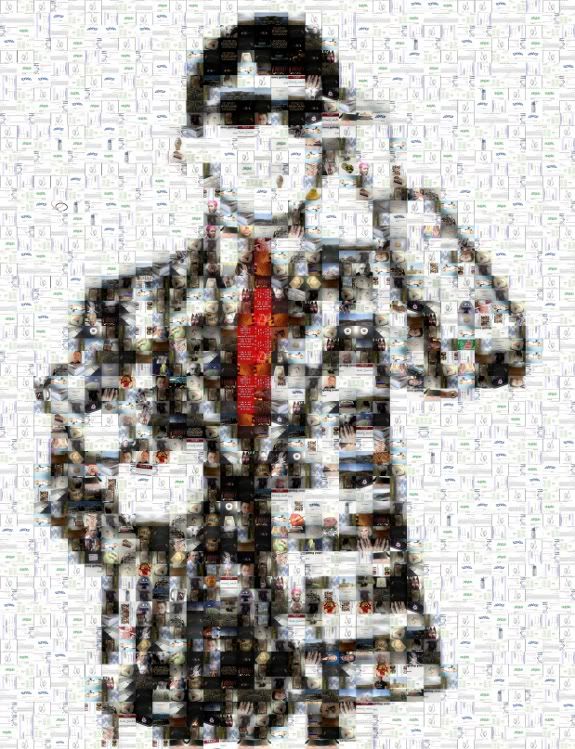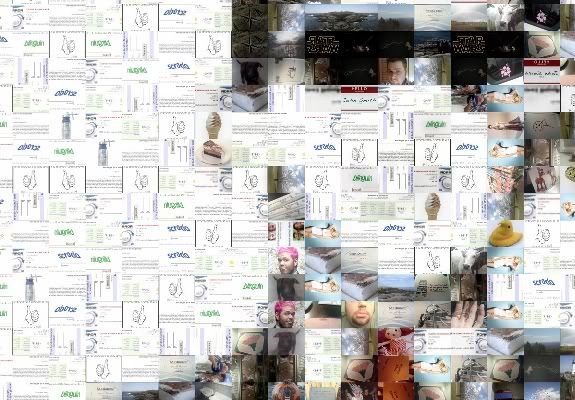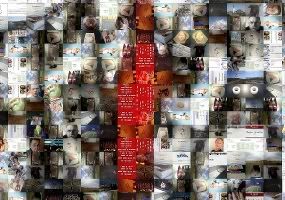 Impressive, eh?
I honestly didn't expect it to turn out as well as it did. I didn't think I had enough of the right pictures, or the right colors in those pictures to make it work. For what I had to work with, I think it came out pretty awesome.
If you're interested in trying this out for yourself, I used the freeware program
AndreaMosaic
(PC only, sorry Mac users). It's an easy program to use, and considering what it does, it works very quickly. Be sure to share your results!
P.S. You can view the full-size, high-resolution version of the Badass Geek Mosaic by clicking
here
.