First, it was this less-than-brilliant cover of Cosmopolitan magazine that I caught sight of (and
wrote about
) at the supermarket earlier this year: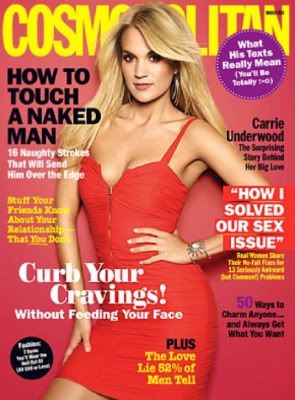 In case you're not seeing it, I'm referring to the absurdity that is what seems to be the flagship article of this particular issue, titled "How To Touch a Naked Man". I thought after seeing this that the writers currently employed by Cosmo had completely run out of ideas and were pulling whatever they could salvage into an article out of their asses. I mean, seriously. Among the clientèle that read Cosmo, do you really think any of them need to know how to touch a man when he's naked?
I though I had seen it all when I wrote about it back in February, and for a number of months, that statement held true. Then I saw the current issue at the supermarket this past weekend: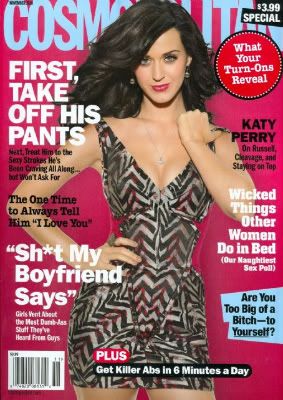 Okay, Cosmo. Enough is enough. Stop patronizing your readers. Yeah, there are a lot of stupid people out there today who probably need step by step instructions to do a lot of menial tasks, but I'm pretty sure that even the dumbest people out there can figure out the birds and the bees without needing a tutorial.
I think we should start coming up with ideas for articles and mail them in to the magazine, so they actually have something useful to write about.
Happy Monday, folks.