If I had a dollar for every time I did a double-take, I would be a seriously rich man. I say this because I was walking through the break room at work yesterday, and as I passed by one of the vending machines, I had to stop and take a second look.
What caught my eye was the warning label on the vending machine.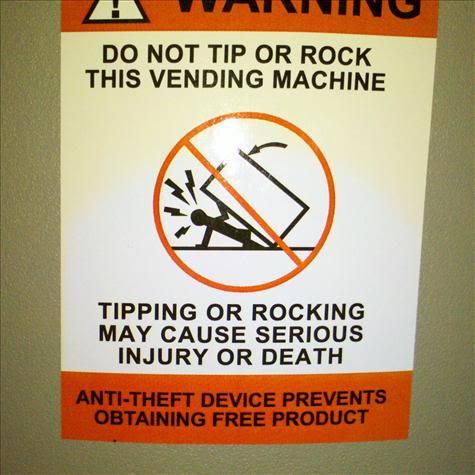 Pretty innocuous, right? Yeah. Here's what I thought I saw: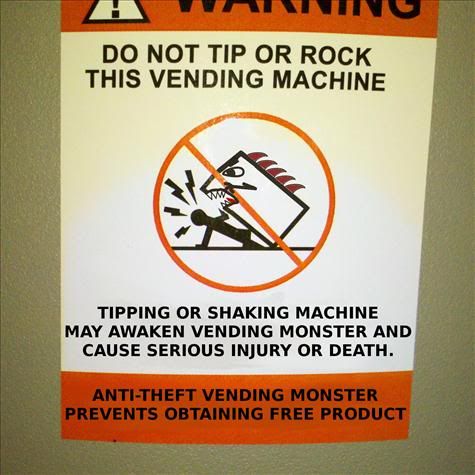 Sure, I'll admit this is a bit reminiscent of the
Spontaneous Thriller Dance
from a few months back, but wouldn't it be awesome if it were true? On the other hand, how much would it suck to get an appendage bitten off by a vending machine monster all because the bag of Fritos you just bought got stuck?
Have a good weekend, everyone.