Sometimes, the best way to get through to people is to be blunt.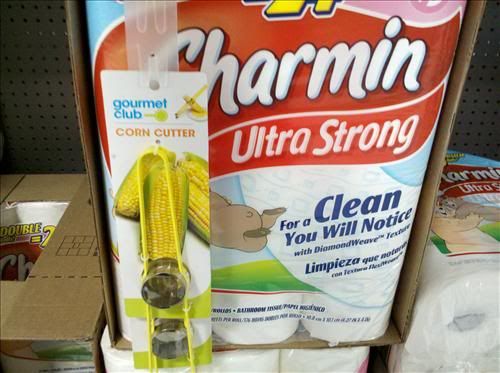 I'm not above bathroom humor, but putting corn cob cutters right next to the toilet paper that claims to be "ultra strong" is a bit crude. It'd be like Taco Bell selling Kaopectate when you buy one of their XXL Chalupas. Sure, it might just be a convenient reminder, but I really don't want to be thinking about the durability of the paper I will be wiping my ass with later while I'm slicing the corn off the cob.
In fact, it kinda turns me off of corn altogether.