My daughter is six months old now.
Six months.
SIX. MONTHS.
I don't know who is responsible for this, but someone has to have cranked up the knob that controls how fast time advances. It simply cannot be possible that my little daughter (who I swear was just born yesterday) is six months old already.
The Boss and I are very lucky parents to have such a happy baby. She has her moments, sure, but overall she has been very nice to us. I can still count the occurrences on both hands the number of times she's gotten us up in the middle of the night. She hasn't been sick or gotten hurt, and is transitioning to baby food and a sippy cup like a pro. Her daycare loves her, and she's right on track developmentally.
Essentially, she's perfect. And I say that without any bias.
Want further proof that she's a happy baby? Look at these pictures, where she is so happy, she looks... well... for lack of a better word, stoned.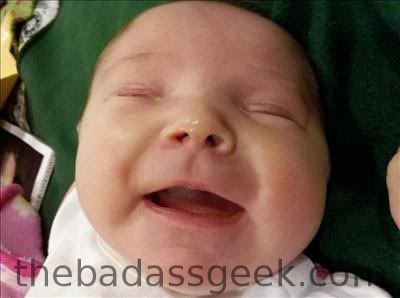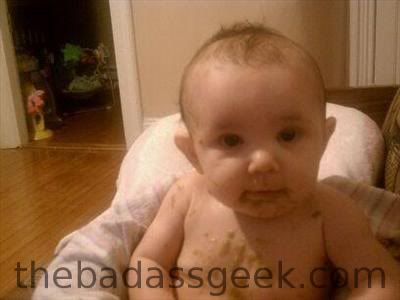 Of course, there is sometimes a side effect to being so happy all the time. Just like what I'm sure can happen when you've been smoking too much of the ganja, she gets a little scared/paranoid of the ghosts in our apartment (more on that next week):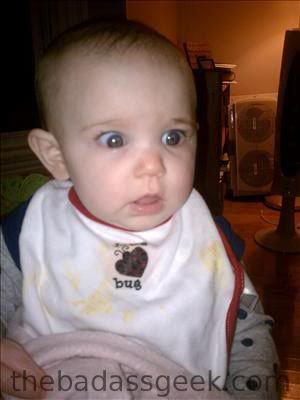 It's been an amazing six months, watching her grow and develop her personality. I know there is a lot in store for me, and I simply cannot wait.
Have a good weekend, everyone.