If you haven't already put decorations up outside your house for the holidays, let me pass on to you a warning: Think of what your handiwork is going to look like in the dark before you set about stringing up the lights.
I present to you Exhibit A, a representation of what the front of a certain house in my neighborhood looks like. Harmless, quaint, and decorated with clear lights on the front shrubs and around the door.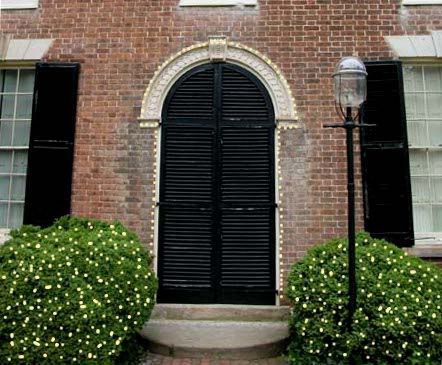 As the sun sets and darkness prevails, this innocent and classic decoration takes a sharp turn as Exhibit B.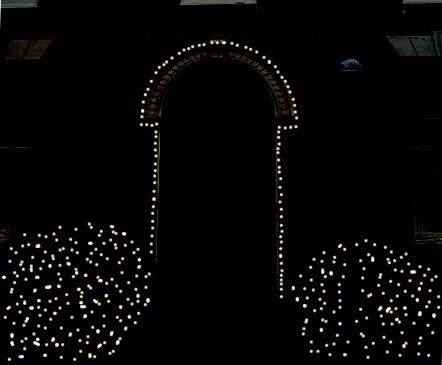 Well, now. Happy Holidays to you, too. We all like to get big packages around Christmastime, but this is taking that a bit too far.
Happy Monday, folks.