Today is a special day. This marks my 700th post.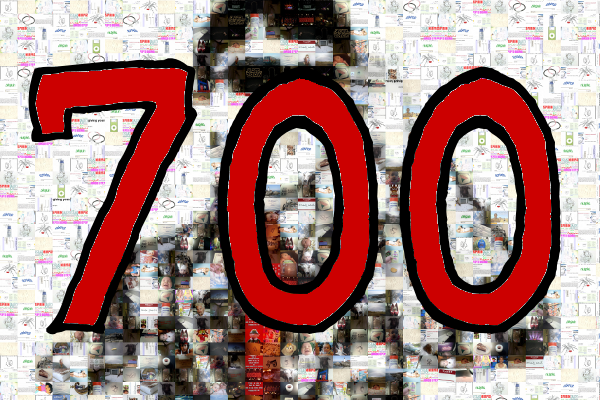 I never thought that I'd have enough things to write about to amass seven hundred posts, but when you've been writing a blog for almost four years, well, I guess it's not so hard to believe. I'm going to take the day and reflect on where I've been and the material I've covered. I urge you to browse through the archives (if you haven't already) and share your favorite post.
I owe a great amount of gratitude to you, my readers. Thank you for being an audience for my thoughts and musings. I couldn't have done it without you.
Happy Monday, folks.