As my daughter ages and develops more of her personality, I'm starting to see bits and pieces of myself in her. Most notably (and most awesomely) the ability to fall asleep just about anywhere, just about anytime.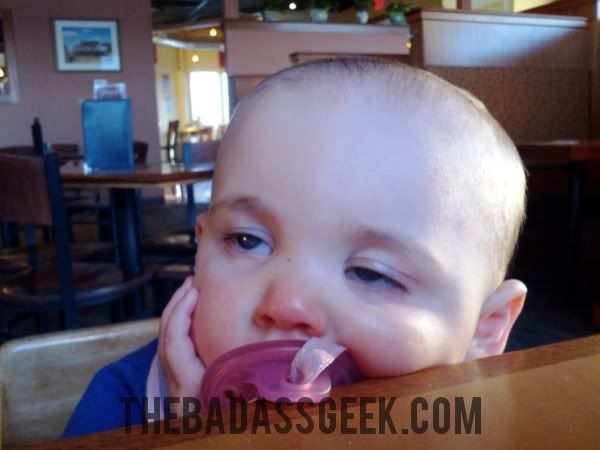 This is my daughter, succumbing to sleep by leaning her face against the edge of the table we were sitting at in a restaurant. She fell completely asleep, and stayed that way for twenty minutes as The Boss and I finished our food. The restaurant was mostly empty and very quiet, and the wait staff thought her naptime position was quite hilarious.
What a great kid she is.