The Boss and I bought some new furniture yesterday. This is the first time we've ever bought any furniture together in our relationship. Everything we have had for furniture up to now has been hand-me-downs, from our couch and chairs to our mattress. I was worried that we wouldn't be able to agree on something, but we found a living room set we both liked at only the second store. We got a great price and the delivery was cheap, but I'm a little concerned.
This was on the outside of the building: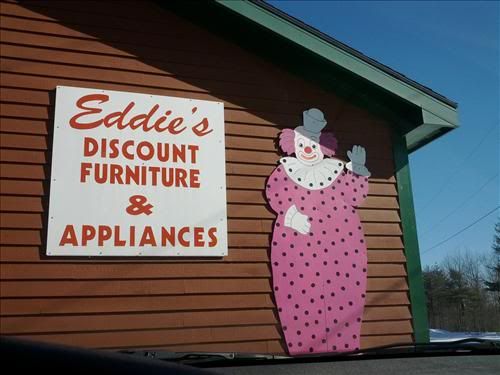 My new living room set may be comfortable, but if my bathroom sink starts talking to me and random balloons start showing up in my apartment, I'm sending it back.
Happy Monday, folks.